President Donald Trump said Democratic Senator Dianne Feinstein's release of testimony on the controversial dossier alleging connections between the president and Russia was "underhanded and possibly illegal," and he called on Republicans to "take control" of congressional probes.
"The fact that Sneaky Dianne Feinstein, who has on numerous occasions stated that collusion between Trump/Russia has not been found, would release testimony in such an underhanded and possibly illegal way, totally without authorization, is a disgrace. Must have tough Primary!" Trump wrote Wednesday on Twitter.
The comments came after Feinstein released the full transcript of the Senate Judiciary Committee's closed-door interview with Glenn Simpson, a former journalist who co-founded Fusion GPS, the firm that commissioned the dossier. The committee's Russia probe has dissolved into bitter partisan sniping, with Republicans and Democrats tangling over the origins of the dossier, which was funded in part by Trump's political opponents, and how the FBI and other agencies may have used it in their investigations.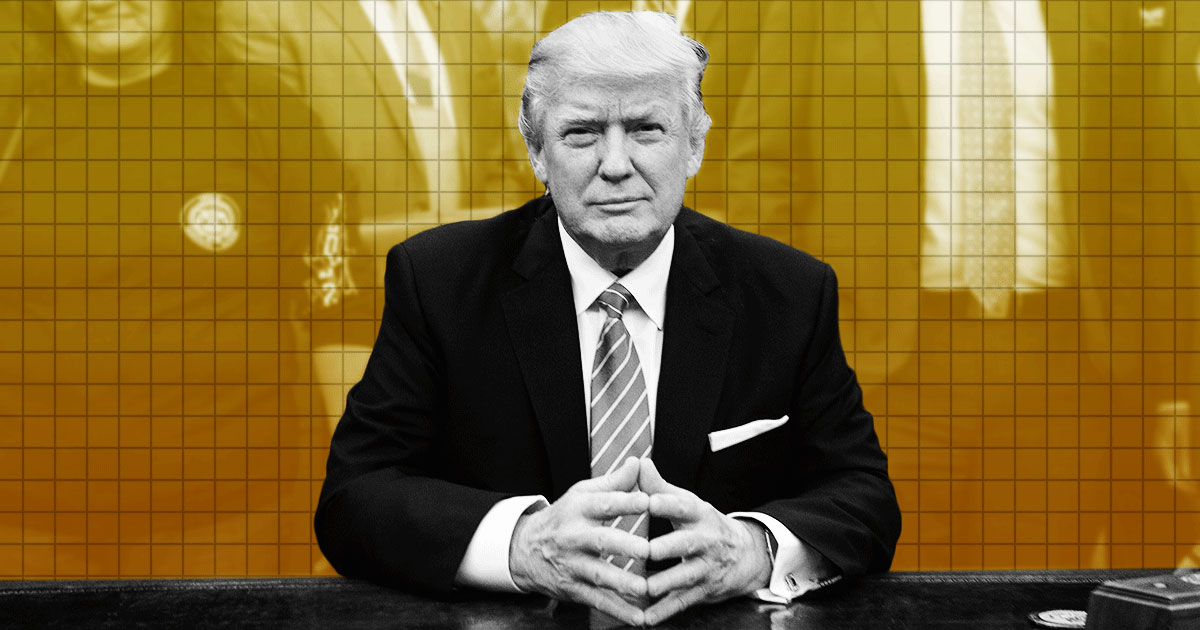 Feinstein, the top Democrat on the Judiciary Committee, said in an October interview with CBS that it remained an "open question" whether there was any collusion between Trump's associates and Russia, and that "the proof will likely come with Mr. Mueller's investigation."
Feinstein said Wednesday that she will apologize to Judiciary Chairman Chuck Grassley, an Iowa Republican, for failing to tell him before releasing the transcript. But she said she stood by her decision to make the material public because it had been "abused" and "people can make up their own minds."
As for Trump's suggestion that Feinstein released the transcript to bolster her chances in California's Senate primary, where she's facing more liberal challengers this year, the senator scoffed, "Oh, come on. Do you believe that? Of course not."
Ex-British Spy
The 312-page transcript details an Aug. 22 interview with Simpson, who told the Senate panel that the author of the dossier, former British spy Christopher Steele, decided to approach the FBI in July 2016 to brief the bureau on his findings about Trump. He said that when Steele met with an FBI official in September, the official told Steele the bureau "had other intelligence about this matter from an internal Trump campaign source."
In a subsequent Tweet, Trump said, "The single greatest Witch Hunt in American history continues. There was no collusion, everybody including the Dems knows there was no collusion, & yet on and on it goes. Russia & the world is laughing at the stupidity they are witnessing. Republicans should finally take control!"
Senator Lindsey Graham, a senior Republican on the Judiciary Committee, said Wednesday in an interview that he will demand the declassification of documents related to his decision to send the FBI a criminal referral of Steele. Graham said more documents now need to be released to put the Fusion GPS story in fuller context.
"I want the public to see some of the things that Mr. Steele said and did," he said. "We're not going to get half the story."
The South Carolina Republican said he now believes parts of the Justice Department and FBI were "corrupt" and politically biased in handling the investigation into Democrat Hillary Clinton's use of private emails when she was secretary of state. He questioned the FBI's interactions with Fusion GPS as well. He has repeatedly called for the naming of another special counsel to investigate actions by officials at the FBI and Justice while Robert Mueller continues his Russian inquiry.
Graham also said he thinks Simpson and Steele were biased against Trump.
"I don't think it was an act of patriotism," Graham said. "I think it was a political act. They were being paid."
Read more: http://www.bloomberg.com/news/articles/2018-01-10/trump-says-sneaky-feinstein-testimony-release-possibly-illegal